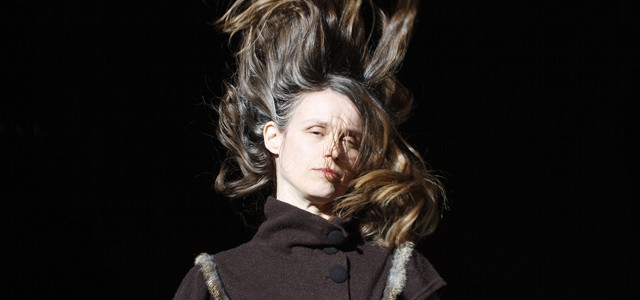 Argentinian
Juana Molina
has had a remarkable life. The daughter of a tango singer and an actress, she first made a name for herself as lead in a comedy TV troupe, starting acting to support her music career. But she got very successful and then upset everyone by "throwing it away" and going back to her music. Her music was initially much more successful away from Argentina, where everyone expected her to be the television personality, not her own musician. And being such a unique sound - sort of electronic, sort of pop, sort of folk, didn't make it easier to market either. She sings in her native language, a local Spanish dialect called
Rioplatense Spanish
, but that shouldn't scare you off, as to me it is just another musical instrument. Just lovely sounds.
I became a big fan of hers when she came out with the Wed 21 album in 2013. She tends to take her time with each release, so this one came out nearly 5 years after the previous album, the well regarded Un Dia. This is Juana and her band during the Wed 21 tour, at Seattle's KEXP studios:
And so I'm very excited to hear that she is coming out with a new album called
Halo
, on May 5th. Not sure if it is
Cinco de Mayo
on purpose, but it is already sounding great. Be sure to follow her
Facebook page
to keep up to date on this mesmerizing artist.
Here's the album teaser video: